Selena Marie Gomez (born July 22, 1992) is an American actress and singer. Having appeared as a child in the children's television series Barney & Friends, Gomez rose to fame as the leading role in the Disney Channel series Wizards of Waverly Place (2007–12). Due to the success of the series, Gomez worked on various films, television shows, and musical collaborations for the network in the following years. Gomez also formed her own production company in 2008, titled July Moon Productions; she is set to produce the Netflix original series 13 Reasons Why. She signed a recording contract with Hollywood Records in 2008 and subsequently formed her band Selena Gomez & the Scene the following year. The band released three studio albums by 2011.
Gomez hoped to focus on her acting career by transitioning into film work, earning starring roles in films such as Ramona and Beezus (2010) and the romantic comedy Monte Carlo (2011). Gomez hoped to achieve a more mature image with a role in the exploitation film Spring Breakers (2013), as well as with the release of her solo debut album Stars Dance (2013). The album debuted atop the Billboard 200 in the United States, and included the top ten single "Come & Get It". Gomez embarked on her Stars Dance Tour (2013), though it was later canceled due to personal and medical struggles.
INSTAGRAM
TWITTER
What happened when @SelenaGomez answered #73Questions. https://t.co/vgqyhzMlAh
Thrilled to share my first American @voguemagazine cover with you! Read the story and see the full spread: https://t.co/BoChyUoPmL.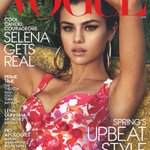 .@selenagomez & all her hits (including the AMAZING new song, #ItAintMe). What more could you want?!
Listen here 👉
To celebrate #ItAintMe, @KygoMusic and I took over the Teen Party playlist on @Spotify. Listen to our picks here: https://t.co/cktUwTHAjl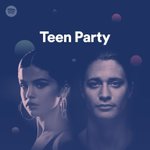 It's finally here! Listen to my new song #ItAintMe with @KygoMusic on @AppleMusic!
FACEBOOK