Ryan John Seacrest (born December 24, 1974) is an American radio personality, television host, and producer. He is best known for hosting the talent competition show American Idol, as well as the syndicated countdown program American Top 40 and the KIIS-FM morning radio show On Air with Ryan Seacrest.
He received Emmy Award nominations for American Idol, and won an Emmy for producing Jamie Oliver's Food Revolution.
INSTAGRAM
TWITTER
Trying to earn my #thanksgiving dinner this year. Thanks for cheering me on this weekend @kellyripa!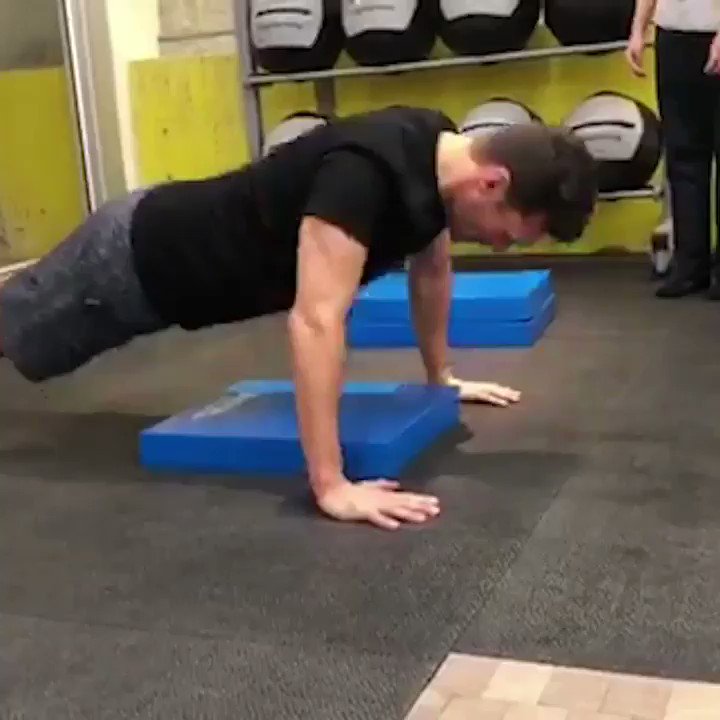 How to get through this Monday:
1) Watch #DemisBestCoverEver
2) Watch #KatyPerrysBestCoverEver
3) Watch #JasonDerulosBestCover
4) Fall deep into the @youtube rabbit hole
5) Realize it's time for bed
https://t.co/f2IT9wWpei
You finally get to hear your favorite songs by @ddlovato, @katyperry and @jasonderulo in a whole new way! Watch the series premiere of #BestCoverEver hosted by my friend @ludacris on YouTube now: https://t.co/5x5eu2PuVd
FACEBOOK
So during commercial Denzel and I agreed #thanksgiving should start earlier in the day for max eating time, but Kelly Ripa thinks it should start at normal dinner time (6/7p). What do you think? ... See MoreSee Less
Rick Swilling, Peter Tompson and 23 others like this
Rachel BaileyDefinitely earlier in the day! You need time to eat dinner, rest, eat dessert, rest then eat leftovers when you're hungry again at night! 😋👍
6 hours ago

· 13
Sharon SimpsonThanksgiving should be celebrated all day....it does not matter if it's early eating or dinner time. As long as there's blessing on the table, we can eat anytime we want.....
5 hours ago

· 4
Angela Holland EatonWe do our Thanksgiving meal at lunch (11:30am - 12:00pm) because we have two grown daughters that have to go to their boyfriend's house later in the day to eat with their families. It also allows us to rest before Black Friday shopping on Thursday at 6:00pm 🦃Happy Thanksgiving to you and Kelly!!
6 hours ago

· 2
Pat CunninghamWell it is called Thanksgiving Dinner so seems like it should be eaten at dinner time which is 6pm or anytime after that....if was suppose to be eaten around noon or sometime between noon and 3pm shouldn't it be called Thanksgiving LUNCH? Why not just eat a regular sized portion and not stuff yourself - you can always eat the leftovers the following day or over the weekend.
5 hours ago
Jenn CarbonI ask my husband (american) the same question 😂😂😂 I think for so many decades of celebrating thanksgiving still people are confused when it is best to eat thanksgiving dinner. Lol
4 hours ago
Cathy GranIts gotta start earlier,,all that food to digest,then make room for alk the desserts! We eat at 330,or 4pm,decorate the tree,have dessert around 6,,then strategize our "Black friday"shopping😀
6 hours ago

· 2
Dorian BeauvaisI think Kelly Rippa needs to eat more her head is too big for her little body she looks like a bobble head it's time for her to eat early
2 hours ago
Valerie NelsonI make a huge French toast bake for breakfast so it allows for a normal 5 pm eating time because I like to eat a quarter of a pumpkin pie with oodles of cool whip covering every bit except the crust before bed time lol. My French toast bake is bread, eggs, sausage, bacon, green onions, milk, cheese and syrup all mixed together and baked for a half hour
6 hours ago
Diana N Randy MillerWe always eat at noon then leftovers for supper. Hahahaha in the south we like getting to the good stuff early in the day. 😉
6 hours ago

· 2
Denise BurchI'm having dinner at 12:30 in the afternoon so I can go run after my tummy has digested a bit. Lol. To have a huge meal at the end of the day is just asking for tummy problems and weight gain.
5 hours ago
Rosemary TyszkaI agree with Kelly. But it all depends on who's is cooking and what time they want to eat. I know that when we went to my cousins we would be there by 2.
5 hours ago

· 1
Jjack RegoWe eat at 2, Thanksgiving, Easter and Christmas, thats just how it has been done for years, since I was little!
2 hours ago
Jennifer EhrWell, I would say around 4 to 5 pm. Have a lite lunch. You don't want it too late then you won't have enough room for dessert
5 hours ago
Amy Walter BrownDefinitely 12-1pm so then we can kick back, watch football, then get leftovers out for dinner. Two yummy meals in one day!
3 hours ago
Roselee CurryAt Our House Thanksgiving Day Dinner is Always Served At 3:30pm.:-) Leftovers at 6pm Desserts at 7:00 🙂
2 hours ago
Joy M. WinsteadOur family always ate around 1230 or one so it was more lunch time since we went to other family members house.
2 hours ago
Jason N Michelle KingSnack throughout the day & have dinner between 5 & 6. Then there'll be lots of left overs. 😎 Michelle
6 hours ago

· 1
Kelsey Laine MecherI say like 1 or 2 for immediate family. I go to like 4 thanksgivings in a day so I gotta start early.
6 hours ago
Christopher J. BuchkoFor some reason we all turn into 90 year olds on Thanksgiving and start having dinner at 3 in the afternoon. It's fucking dinner - 7:00, 8:00, 9:00.
5 hours ago
Casey ParkerWe eat at 1:00 then hang out playing cards and just graze the rest of the day.
6 hours ago

· 4