Leonardo Wilhelm DiCaprio (born November 11, 1974) is an American actor and film producer. DiCaprio began his career by appearing in television commercials in the early 1990s, after which he had recurring roles in various television series such as the soap opera Santa Barbara and the sitcom Growing Pains. In 1993, he began his film career by starring as Josh in Critters 3 (1991). He starred in the film adaptation of the memoir This Boy's Life (1993), and was praised for his supporting role in What's Eating Gilbert Grape (1993). He gained public recognition with leading roles in The Basketball Diaries (1995) and the romantic drama Romeo + Juliet (1996), before achieving international fame with James Cameron's epic romance Titanic (1997), which became the highest-grossing film of all time until Cameron's science fiction film Avatar (2009) overtook it.
Since 2000, DiCaprio has received critical acclaim for his work in a wide range of film genres. DiCaprio's subsequent films include The Man in the Iron Mask (1998), the biographical crime drama Catch Me If You Can (2002), and the epic historical drama Gangs of New York (2002), which marked his first of many collaborations with director, Martin Scorsese. He was acclaimed for his performances in the political war thriller Blood Diamond (2006), the neo-noir crime drama The Departed (2006), the espionage thriller Body of Lies (2008), the drama Revolutionary Road (2008), the psychological thriller Shutter Island (2010), the science fiction thriller Inception (2010), the biographical film J. Edgar (2011), the western Django Unchained (2012), and the period drama The Great Gatsby (2013).
INSTAGRAM
TWITTER
[email protected] & US #ClimateAlliance announce states are on track to meet or exceed the Paris Agreement. https://t.co/Jg7K1fXlCq
Proud to stand with my co-chairs of the US #ClimateAlliance, @JerryBrownGov and @GovInslee today. https://t.co/WvK9FyYmXv
Let's do this, together. Call your assembly members today and let's pass #SB100 to get California to 100% clean energy for all.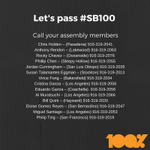 Watch #HandInHand live on Twitter!
❤️ or retweet to show your support for hurricane victims.

FACEBOOK
Leonardo DiCaprio shared a link. ... See MoreSee Less
Adam N Michelle Nieto, Gustavo Malpartida and 23 others like this
Sam GilonWhen you send your private jet to fly someone from Australia to Hollywood (and back) to make up your eyebrows just before the Oscars - what does that do to the CO2? Enough ignorance and hypocrisy...
1 day ago

· 69
Nathalie TachetOf course they are responsible and should share the blame, but now? Will they pay or sent to court for ecocide? I do not think so ... They might share the blame but nothing changes anyway, they will keep on destroying and putting the Earth upside down and contribute to the general collapse. But they should know that when everything will collapse, they will come as well to Hell, maybe later but still. And if some have plans to go to Mars, they should go right now and leave us in peace. I am tired of all the blah blah blah .. When it's about acting or paying for damages, they do not share anything at all ....
1 day ago

· 9
Suzanne Yasmeena Mango CoxIf you're driving a vehicle and using gas to heat your home, if you're using plastic, if you're eating from a grocery store then you're to blame! We have a system that is going to lead us to extinction. I think the statement we're destroying the planet is false. The planet will survive us and thrive again once our presence is erased. The real concern is will we survive!! I'm worried about us, the human race.
1 day ago

· 10
Sally ButtnerWhat can we do ??? Leonardo DiCaprio and a few others have that Answer... Things have to change, we need the Younger Generation to start turning things around,.. The Old Method no longer works for us on Planet Earth,... New Technology... It will take Years but it will help.
1 day ago

· 7
Kinga Guss WunderleIt's Agro business! Oil and gas are easy scapegoats!! It's the factory farming, deforestation to raise more cows for beef, the CFAOs, the lack of regulations for disposal of manure which gets into streams rivers and ocean, it's overfishing, it's letting people to hunt for endangered species and convincing everyone that hunting is good for population growth, it's complete lack of laws that would put all agg business out of business! Everyone uses oil or natural gas in any shape or form. The world has been build on the petroleum products - but by the same token it is regulated industry unlike agg business. It's humans appetite for meat and diary. Here is the solution: stop government subsidies for animal products. Get government subsidies for vegetables, beans and fruit. Price of meat would go so high - the whole chicken from Kroger would not coast $2.99 but $20.99. That's how you make a change!
17 hours ago

· 6
Maddie HarlanWe should never be using petroleum products anyway cause yes they do harm the earth. However global warming is simply propaganda and has no basis in reality, anyone who thinks logically would realize this due to the fact that our impact on the planet is way smaller than we could even fathom, many many decimals behind a whole bunch of zeros.
1 day ago

· 3
Brian CresSo what if we raised the cost of fuel to the point that it would limit its use or raise the cost of beef to also limit its production gas and beef are the 2 largest pollutants in the country yet its the white houses fault not the hundreds of millions that drive and eat meat or want cheap electronics from china again one of the most heavily polluted areas in the world. at the end of the day the government only regulates whats allowed but Americans are at fault here not the White House
1 day ago

· 3
Babette LewisNo brainer. This earth is going down because of these greedy companies. Human beings are selfish and self centered when it comes to prosperity. Think nothing of killing off hundreds of wildlife or humans.
1 day ago

· 3
Kelly PlaasIt is never "we the people" who are to blame?...the only reason these companies thrive is because of consumers. Stop being a bunch of victims and do your part as an individual. If you don't use their services they are not needed. We are selfish and wasteful. Blame yourself, blame each other, but stop blaming these corporations that we have created. It is getting old. Most of the people in this country don't even recycle or try to do their part to clean up the environment. Sick of this hypocrisy. I appreciate the work you are doing to try to make a difference in the world, but focus on where the blame really lies...with all of us.
23 hours ago

· 2
Eva MarieHa! Love it! I just ranted on my page last week about the amounts being "billed" to the federal government - ie: taxpayers - for Harvey and Irma clean-up, when Big Oil and Big Sugar (two of the worst environmental degraders in TX & FL) are reaping record PROFITS off the land and water they use/ruin that belongs to all of us. The $53 billion profit that TX oil & gas industry reported for a mere first quarter 2017, is roughly 1/3rd of the estimated clean up of Harvey. The sugar industry in FL is the biggest offender in ruining the wetland buffer zones that would otherwise mediate coastal and inland flooding, but did the top sugar family worth 10 billion pony up any cash for Irma cleanup? Not holding my breath.
1 day ago
Chad CleggLeo, I've enjoyed your talent for years, until I learned about the real you and your uniquely, miraculous Illuminati bloodline, so you're not fooling me with this global warming shinanigans. Soros handed this farce to Gore, making him millions, and now you're jumping on board. These are man-made HAARPicanes and HAARPquakes, and you know it! What about all the children being kidnapped and used in Satanic ritual sacrifices? Isn't that more important than "global warming"?
1 day ago

· 1
Ann RichardsonIt's up to each of us. Slow down, cut consumption, cutback, choices, find alternative energy sources, stay aware of how currently using energy sources, use more green /natural energy (water, wind, sunlight, solar power). It all adds up (lil by lil). Be the change want to see
1 day ago

· 2
Sabine Weist"Of all anthropogenic (human-caused) sources of greenhouse gases, one of the greatest contributors is animal agriculture. Although the reported percentages vary based on what factors are counted, even the U.N. Food and Agriculture Organization's (FAO) conservative calculations hold animal farming responsible for 14.5% – 18% of anthropogenic greenhouse gases— that's more than all transportation combined." awfw.org/food-insecurity-climate-change/
24 hours ago

· 1
Sabrina TessierWhat about a Question too? What missiles send in the Ocean does exactly too the fish and wildlife we try protect? How long the radiation stay and goes in the ☁️ and change in rain around the world that mouve by win? I think that the missiles send goes on the heart ❤️ of the plante and the lava flow goes in the water and worm the water so hight that start Uge Hurricane number 5 So North Corea Smile when he send thems because he Love see pepoles suffered and know is saison of Hurricane!
1 day ago

· 1
Kati OhensLooks like Mr. Kurt Burkhart has forgotten to mention animal agriculture. Oil companies are not the only ones to blame, and not the easiest to act upon on an individual level.
1 day ago
James MacMillan"A new study"? The word "Anthropocene" (2006), exits, and stands for an entirely new geological era earth has entered into. Fossil fuel was linked to Anthropocene long before this, and leaders were warned of it's effects as well, they went ignored. Nobel Prize winners in atmospheric chemistry, (Dr. Paul Crutzen), know more about earth's atmosphere, than politicians, with something else on their minds.
18 hours ago

· 1
Celine MartinBut who are the final consumers. ...and then we will create taxes for these companies to developp new energies. But who will finally pay these taxes : the final consumer. And it will create more and more disparities between whose who can afford it and whose who can't. We really should think about our responsability and how we are consuming.
1 day ago
Antoinette CummingAre we supposed to get out with wet/ vacuums. United Nations is meeting today and I expressed my opinions. What companies are causing this. When the Head of State causing this problem goes to the Podium, put life into that room. Speak up or perhaps they approve of the inevitable.Polluted waters will slowly rise from melting of Arctic ice that seep into reservoirs. Now just use common sense. Or will boiling drinking water be a problem for the newborn to face.
1 day ago
Raul GarciaPollution is everyone business. Not just big companies. Cars and trucks, the garbage that gets thrown out in the trash by all home owners and business and everyone in general. Everyone needs ot get on board. All over this world of ours. No one can even imagine what the oceans and rivers took with them in all the flooding that took place in Texas and Florida. Paint cans and insecticides that people had stored in their house and garages. Heaven knows what else went out to sea, and sunk into our ground. All that stuff is floating in rivers and streams and in our ocean waters. The we had that factory that exploded and set it's self on fire. All that in all ready in the air and in our drinking water. Men kind is it's self his own worst enemy. Then we have a president that doesn't want to get involved with inviorment control of any kind. Good Luck, Leonard, You have a rought road ahead.
1 day ago
Nate Tammy DommelLove the angry little pollution deniers. It is about pollution people if you can get your ideology out of your head for one minute. Wether or not you " believe we cause global warming" we are polluting our lakes and rivers and land. We are polluting the air. The right wants to reinvest in old dirty energy. Which is a huge culprit. Of course they don't want greener. It means investing more time and money for a better future.
9 hours ago
Georgia ObrulYes, this is what you always show us dear Leonardo DiCaprio, but that does not help much if the politicians do not intervene and do what it takes before it gets too late. <3 😥
1 day ago

· 1
Doug McIntyreNote the disingenuousness here. Grubb is claiming that the facts have changed. Which they haven't. Climate skeptics have been saying for years that the IPCC climate models have been running "too hot." Indeed, the Global Warming Policy Foundation produced a paper stating this three years ago. Naturally it was ignored by alarmists who have always sought to marginalize the GWPF as a denialist institution which they claim – erroneously – is in the pay of sinister fossil fuel interests. Allen's "so it's not that surprising" is indeed true if you're on the skeptical side of the argument. But not if, like Allen, you're one of those scientists who've spent the last 20 years scorning, mocking and vilifying all those skeptics who for years have been arguing the very point which Allen himself is now admitting is correct. That's why Benny Peiser, of the Global Warming Policy Foundation says, this is a "landmark" moment in the history of great climate change scare. "It's the first official confirmation we've had that CO2 is not as big a driver of climate change as the computer models have claimed; and it's the first official admission that the planet is not warming dangerously." But this is not, unfortunately, a cause for wild celebrations in the street. ManBearPig has been scotched but by no means been slain. Nor are the alarmists yet ready to admit the full scale of their errors. This is little more than a damage limitation exercise by scamsters who know they've been caught cheating and have now been forced to concede at least some territory to their opponents for fear of looking ridiculous. Paul Homewood has their number: 1) We have known for several years that the climate models have been running far too hot. This rather belated admission is welcome, but a cynic would wonder why it was not made before Paris. 2) I suspect part of the motivation is to keep Paris on track. Most observers, including even James Hansen, have realised that it was not worth the paper it was written on. This new study is designed to restore the belief that the original climate targets can be achieved, via Paris and beyond. 3) Although they talk of the difference between 0.9C and 1.3C, the significance is much greater. Making the reasonable assumption that a significant part of the warming since the mid 19thC is natural, this means that any AGW signal is much less than previously thought. 4) Given that that they now admit they have got it so wrong, why should we be expected to have any faith at all in the models? 5) Finally, we must remember that temperatures since 2000 have been artificially raised by the recent record El Nino, and the ongoing warm phase of the AMO. Yup. But at least we climate skeptics have been proved right yet again, that's the main thing. Oh, and by the way, snooty alarmist scumbags: that word you were looking for to describe the current state of global warming science is: "Sorry." Read More Stories About:
22 hours ago
Doug McIntyreBetween 1924 and 2017, 33 hurricanes were recorded at Category 5 strength. No Category 5 hurricanes were observed officially before 1924. It can be presumed that earlier storms reached Category 5 strength over open waters, but the strongest winds were not measured. The anemometer, a device used for measuring wind speed, was invented in 1846. However, during major hurricane strikes the instruments as a whole were often blown away, leaving the hurricane's peak intensity unrecorded. For example, as the Great Beaufort Hurricane of 1879 struck North Carolina, the anemometer cups were blown away when indicating 138 mph (222 km/h).[2]
23 hours ago
Cynthia CaddellThe problem is man looks at things short term,rather than patiently working out,and looking towards the future.We are all to blame for wanting things NOW. Ghandi showed that even a simple pencil that we throw away half used,took time to grow the tree for the wood,the lead came from the earth and someone had to make it,by thinking about just a simple thing like that might help us view differently how we take for granted the world resources.Its true to say that man does not know how to direct his own footsteps,that is more apparent now than ever before.
1 day ago
Tammy MooneyPeople don't understand that does impact the climate. They also don't understand that the US uses more electricity and resources than any other country. And Phoenix Arizona diffently uses a lot during the summer than anyone else. So everyone contributes to the destruction. Doesn't matter who owns what. People are lacking common sense these days.
23 hours ago