Arnold Alois Schwarzenegger (born July 30, 1947) is an Austrian-American actor, producer, businessman, investor, author, philanthropist, activist, and former professional bodybuilder and politician. He served two terms as the 38th Governor of California from 2003 until 2011.
Schwarzenegger began weight training at the age of 15. He won the Mr. Universe title at age 20 and went on to win the Mr. Olympia contest seven times. Schwarzenegger has remained a prominent presence in bodybuilding and has written many books and articles on the sport. He is widely considered to be among the greatest bodybuilders of all time as well as bodybuilding's biggest icon. Schwarzenegger gained worldwide fame as a Hollywood action film icon. His breakthrough film was the sword-and-sorcery epic Conan the Barbarian in 1982, which was a box-office hit and resulted in a sequel.
INSTAGRAM
TWITTER
Congrats to the Nevada Assembly. I love seeing such big, bipartisan vision - 80% renewable by 2040 is a great goal. https://t.co/E8FmanZNmh
Jerry Perenchio had a big vision & a bigger heart - he always gave back. He was an example to all of us & I was proud to call him my friend.
Fact check: True. Here's the video: https://t.co/6OFHp7SbYQ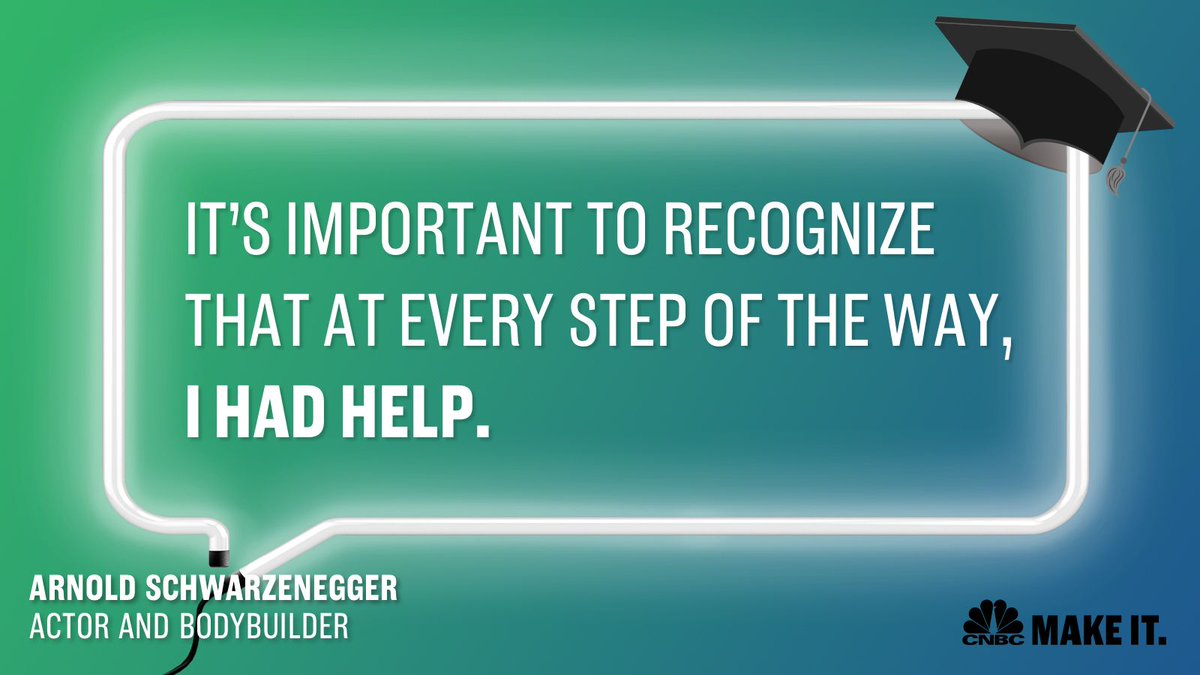 CNBC Make It
@CNBCMakeIt
The self-made man is a myth, Arnold @Schwarzenegger tells students
https://t.co/MP7WLs4J39 #MakeItNewGrads
Started my trip w/ message to @UHouston grads abt importance of giving back, ended w/ @JJWatt's #JJWCC2017 - a great example of giving back.
Don't miss my commencement address at @UHouston: "Don't ever call me a self-made man." https://t.co/3q3NWRpPKJ
Had lunch with two of the greatest Americans. President Bush & Barbara have helped me, mentored me and inspired me to enter public service.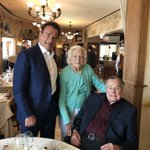 FACEBOOK
Arnold Schwarzenegger added 4 new photos.

I started my trip with a message to University of Houston graduates about the importance of recognizing the help they got and giving back to others, and I ended it with my good friend JJ Watt's charity softball game benefitting the JJ Watt Foundation which supports after-school programs - a great example of giving back! ... See MoreSee Less